CLIENT:
Anlas Motorcycle Tyres
Anlas is an expert in producing motorcycle tyres for custom road and weather conditions. The R&D team has created custom tyres for winter conditions, exclusive racing tyres for Speedway, hard enduro tyres for years; their factory is producing them with intricacy and finesse.
PRODUCT:
Supersport Tyres - Viento Sport
With this huge know-how in motorcycle tyre production, Anlas has created its new supersport tyre, the Viento Sport. The Viento Sport is granting a unique experience due its 0 degree radial variable winding technology enhances riding stability, sensitive handling behaviour enables instant feedback and provides increased lean control and the silica rich compound delivers great grip in all conditions; the Viento Sport is about enhancing your feelings.

IDEA:
If you ride a motorcycle, it is irrelevant how professional you are, the excitement level is the same. If you are moderate rider, you may get excited while cornering with less speed, while the professional rider feels the same excitement with more speed, but the excitement is there. The Viento Sport is there to make you feel that excitement in all its details. The film is about excitement, we squeezed in some scenes with ASMR, shot the whole movie with camera movements using Steadicams and russian arms (mobile crane).
STORYBOARD:
Three frames of our storyboard showing the production details and riding experience of the Viento Sport that were shot for the film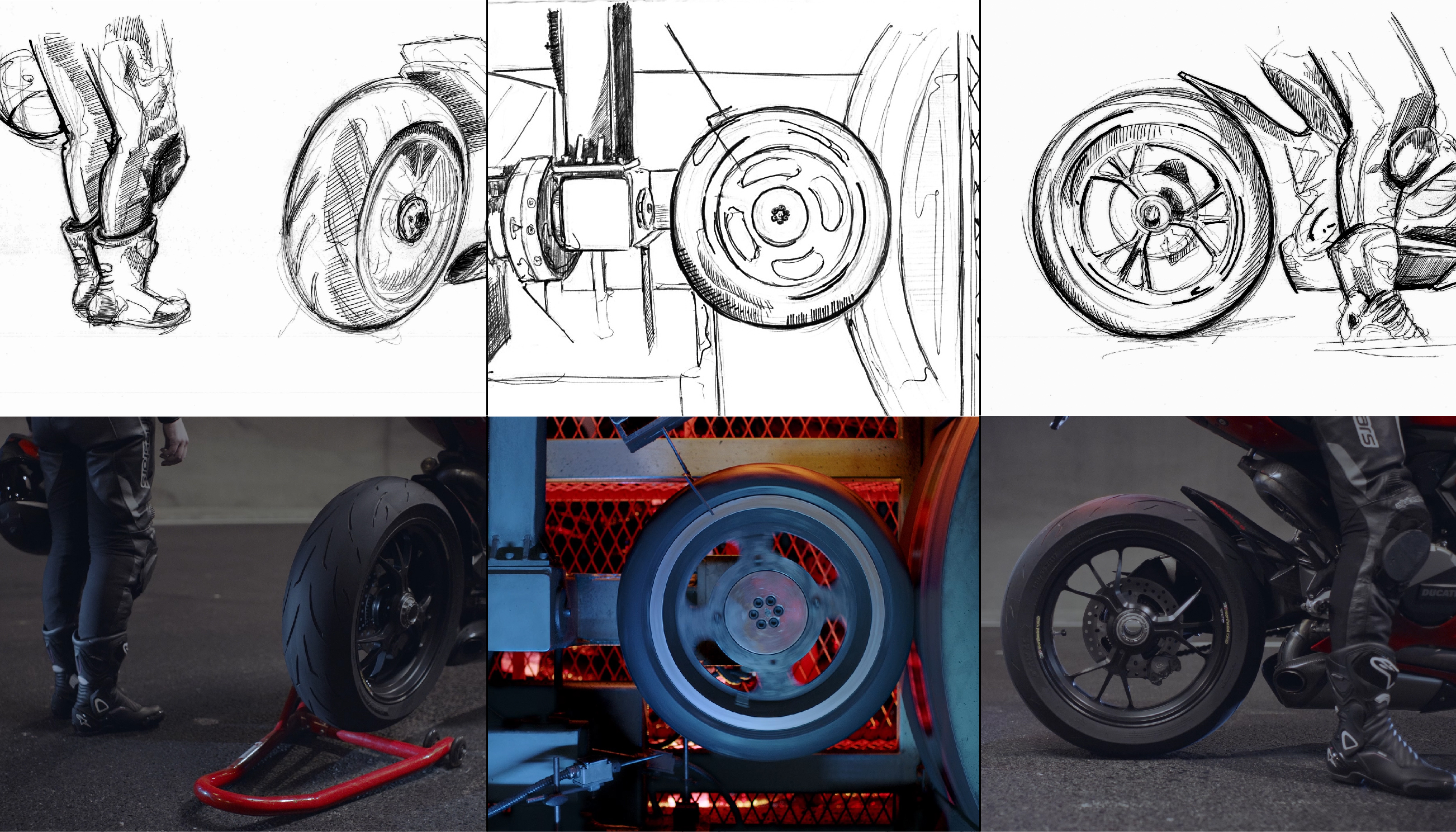 CAMERA EQUIPMENTS:
Our director and DOP used an Arri Alexa Mini for the film. The film was shot with 50 fps and 4K.
The video compression format of this film was Apple Prores 4:4:4:4 and the film was shot with a 2.35 : 1 aspect ratio.
_ Arri Alexa Mini Body
_ Zeiss T1.3 High Speed Lens Set
_ Zeiss T2.1 Tele Lens
_ Fujinon 19-90 Zoom Lens
LIGHTING:
_ 2 x Arri 2.500 HMI
_ 2 x Arri 1.200 HMI Par
_ 1 x Arri 575 HMI
_ 1 x Arri 400 HMI
_ 1 x Arri 5.000 W
_ 3 x Arri 2.000 W
_ 4 x Arri 650 W
_ 1 Set Dedolight
_ 1 Set 120 Kino Flo
_ 1 Set 60 Kino Flo
_ 6 x Nanguang RGB Tube
_ 2 x Arri Skypanel
STABILIZERS:
_ Russian Arm - Motocrane
_ Steadicam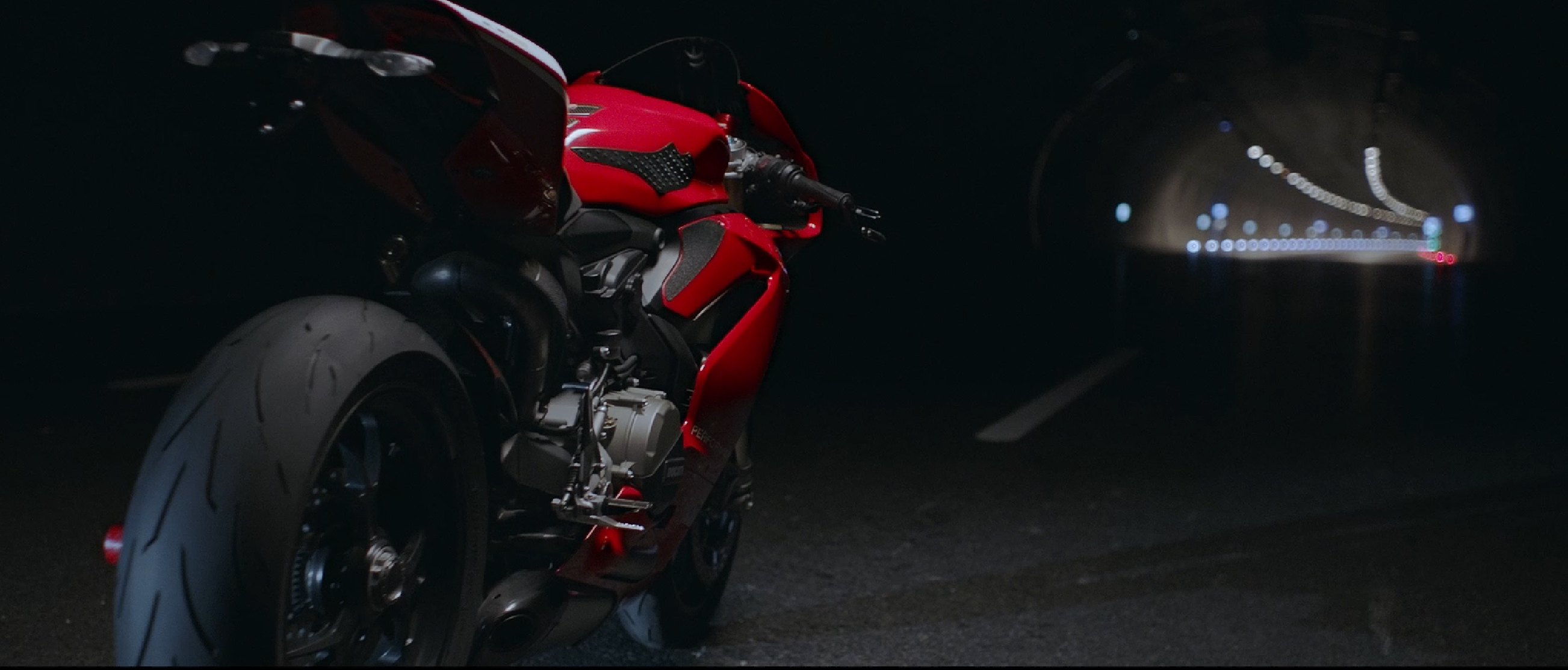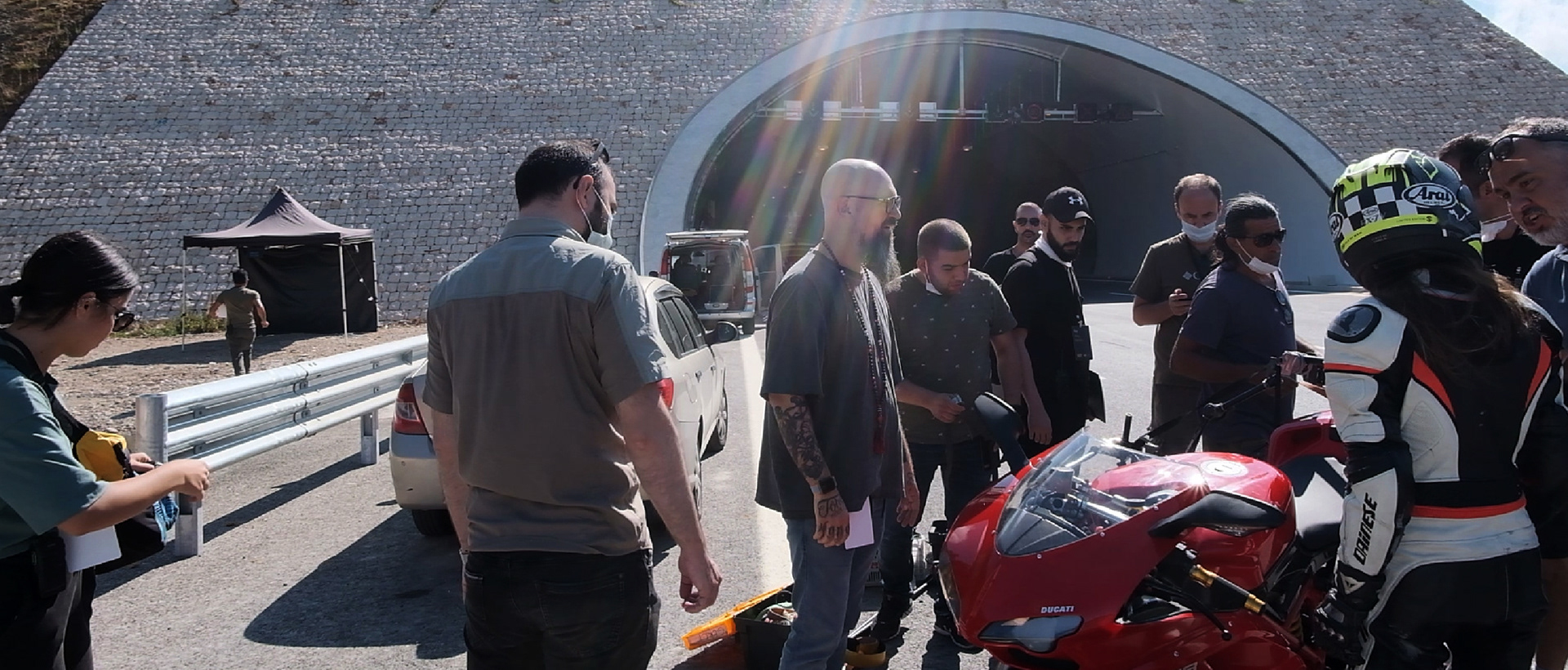 CREW:
Director: Kadir Öztoksoy
Director of Photography: Murat Tuncel, GYD
Creative Director: Tuğrul Üçyiğit
Producer: İbrahim Özay
First Assistant Director: Akay Kahveci
Second Assistant Director: Tutku Sekban
Cast: İlayda Yağmur Yılmaz
Cast: Zeynep Barutçu
Coordinator: Yener Kemendi
Production Manager: Ümit Tokat
Gaffer: Halil Kazar
Sound Designer: Ümit Öktem
Steadicam Operator: Ömer Belli
Russian Arm: Skypro
Focuspuller: Emre Açıkkol
Backstage: Doğan Şahin
Post Production: Mördak
Camera Equipments: MTN Film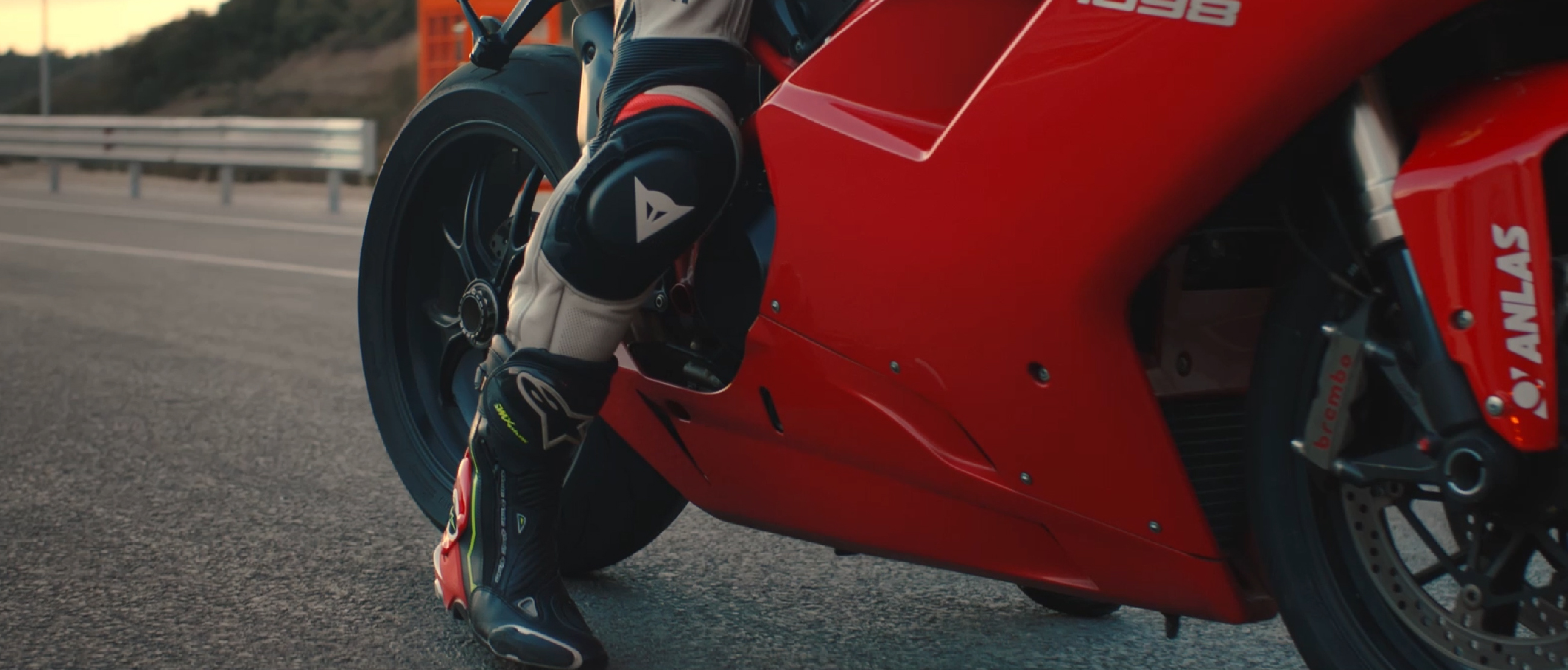 SET:
One of our challenges was to fix the camera on the chassis of the Ducati 1098 Panigale. Our goal was to stabilize the image while the motorcycle was leaning into the curve.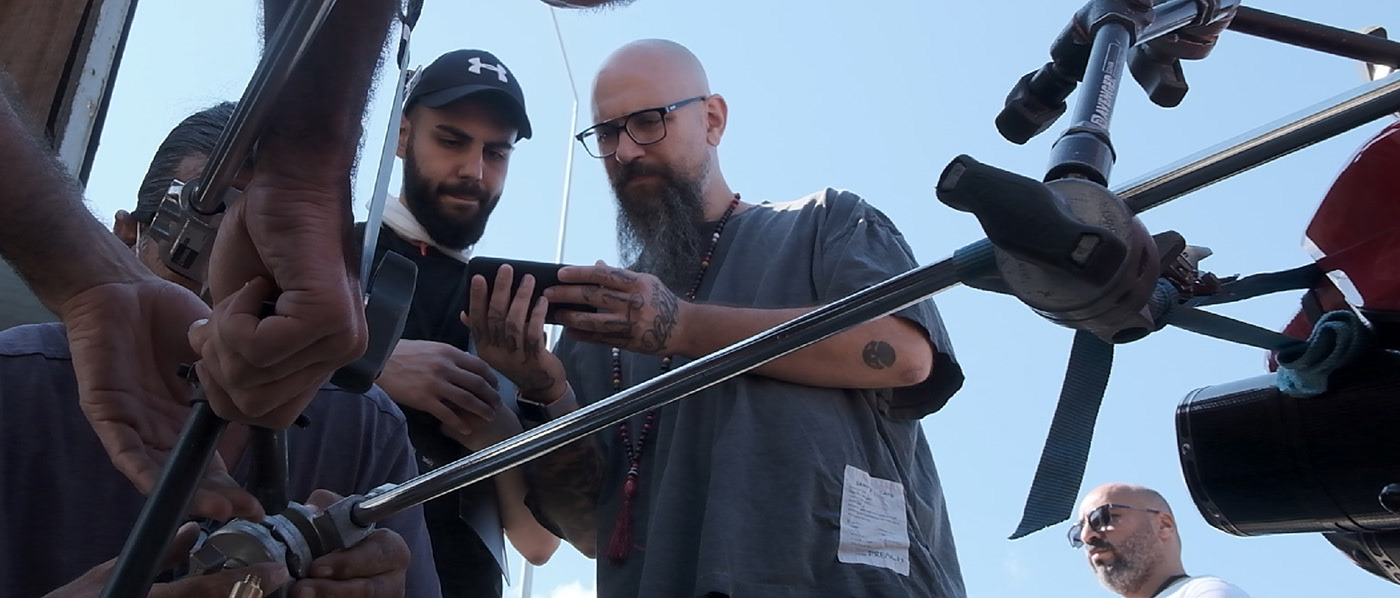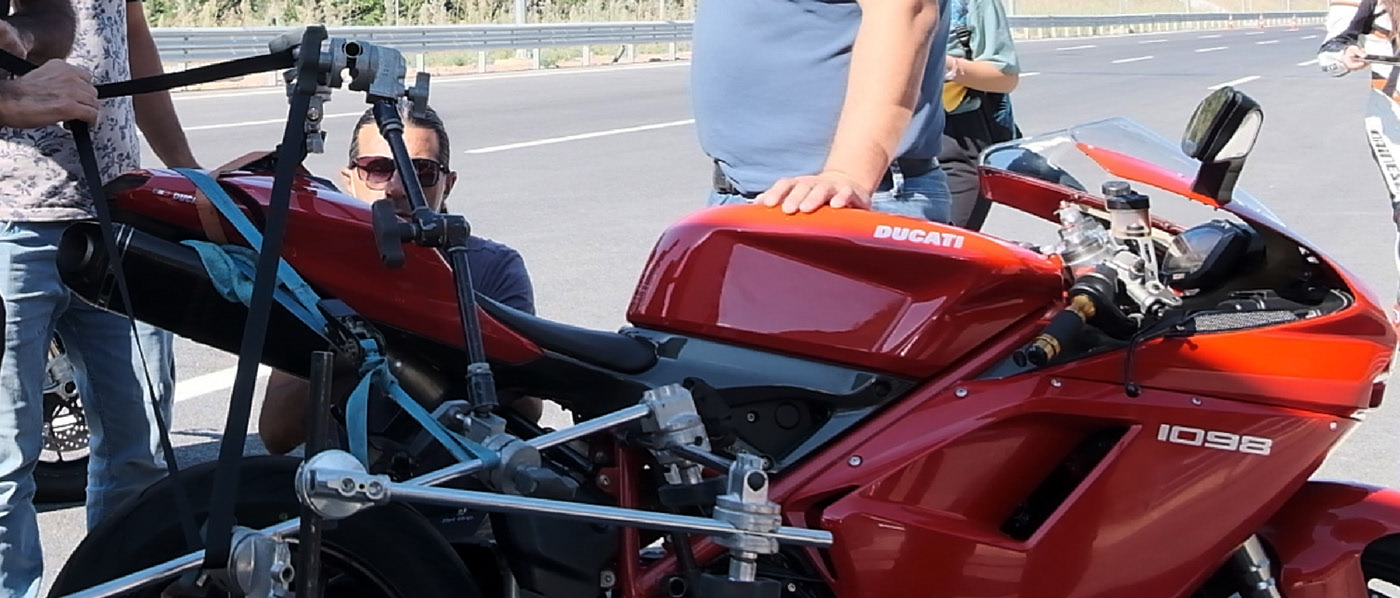 SET:
Another very important frame was the inside of the Viento Sport tyre, transforming into a tunnel. This was shot in our studio with a camera that was fixed and the tyre was rotating on top of the camera with a custom made with fixed rollers on a frame.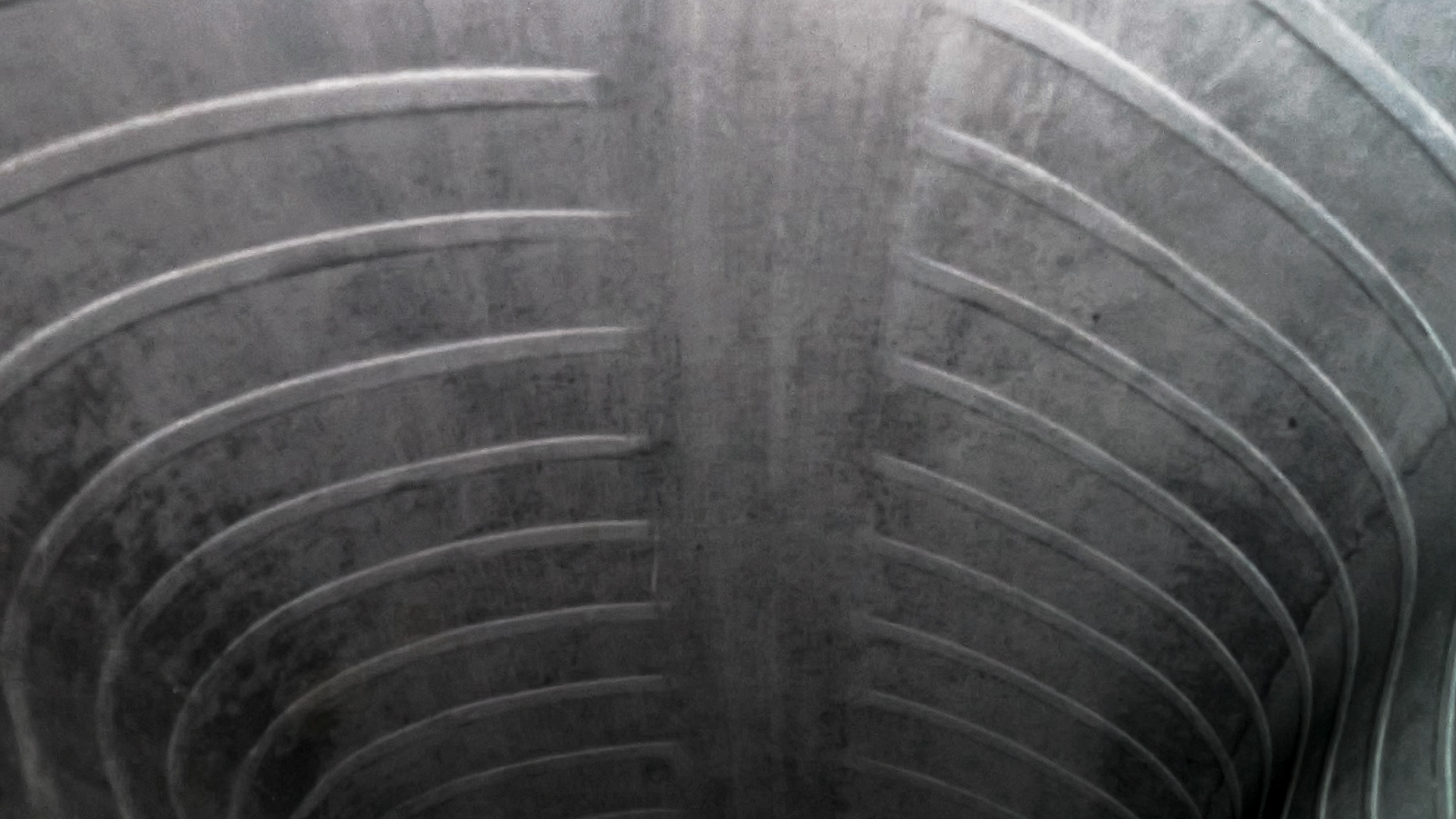 BACKSTAGE:
We shot the film in one long day. We started with the tunnel avoiding midday sun. After midday we shot the scenes outside of the tunnel until dawn. The final of the film was shot outdoors while sunset to get that yellow tone. After sunset our whole crew went back into the tunnel to shoot the rest of the film in the tunnel.